Most people who become new car owners usually start out with something that is small, reliable and affordable.
These cars are usually compact, which makes them easy to park. They are affordable and also cheap to insure, license and run on a daily basis.
Today we will tell you about the best value small cars that will reliably get you from A to B and will not break the bank.
Honda Fit
This car has to be the first one on the list as it is tried and proven.
The Honda Fit was introduced in 2001 and immediately became a hit for its quirky looks and reasonable price point. They were also famous for being extremely reliable as long as they were serviced and looked after.
Even though the car is currently in its third generation, the original looks have not changed much over the years. This makes the early models still relevant to this present day.
You can get a decent condition Honda Fit now for just over $1 million. The ones that are much cheaper than this need to have a proper run through by a mechanic before buying one as it was probably used and abused.
A brand new Honda Fit will cost you about $3.6 million at the Honda Dealership. The main benefit you get from buying new is a warranty and peace of mind that if something goes wrong mechanically, you are covered.
Mazda Demio
Ladies especially love this car. The Mazda Demio might as well be called old faithful.
This car is very reliable and easy on the pockets. Another reason it is so popular is its curvy looks and low fuel bill.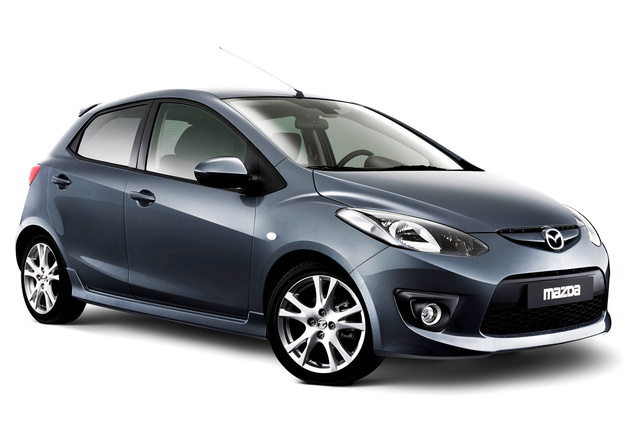 The third generation Mazda Demio is the one we would recommend. That car started life in 2007 and ended in 2014.
They can be found used for anywhere between $900,000 and $1.3 million. If you see one for much less than this price then be sure to do your investigations to ensure the car does not have any major mechanical issues.
Nissan Tiida
Nissan might not have the same buzz they did years ago but hype should not be used to judge cars at this price point.
The Nissan Tiida ticks all the right boxes; affordable, reliable and low running costs.
The most popular version of the Tiida is the first generation model which came out in 2004 and ended in 2012.
You can get one for under $1 million that will be in excellent condition. Nissan doesn't have the following it had many years ago, so this means that a higher mileage, same year Honda Fit can be more expensive.
Suzuki Swift
A legend in the small car segment. The original swift was known for its lack of power steering and unique looks.
Nowadays you can get a 2010+ Suzuki Swift that will have all the basic features you need from a daily driver.
The brand has greatly improved its reliability and is now a genuine contender with the big boys.
Expect to pay in the lower end of $1 million for one of these in good condition. The Suzuki Swift is a genuine rival for the Honda Fit so they both demand similar prices.
Toyota Yaris
Cannot have a car list in Jamaica and not mention the iconic Toyota brand.
The Yaris carries on the tradition of the Japanese maker by delivering extreme reliability and a utilitarian approach to their vehicles.
The Yaris is in great demand and as a result it will be hard to find a 2010+ example for under $1 million.
Expect to pay somewhere in the region of $1.3 million for one. This might be more than the others but if looked after right, this car will last long enough to pass down to your children.